The iPhone 13 is a small upgrade from last year's brilliant iPhone 12, with an improved camera, larger storage, longer battery life, and a small price cut.
Apple's latest full-size smartphone costs £ 779 ($ 799 or $ 1,349), which is £ 20 cheaper than its predecessor, and ranks between the smaller iPhone 13 mini for £ 679 and the iPhone 13 Pro for £ 949.
The phone shares the same general design as its predecessor. Its flat aluminum sides and the front and back made of tempered glass feel just as robust as last year. It's 12g heavier and a little thicker, but if you don't compare them side by side you won't notice.
The screen is crisp, vibrant and a bit brighter than last year's model. It has a refresh rate of 60 Hz, which was standard for iPhones, but makes it less fluid when scrolling than most Android competitors and this year's iPhone 13 Pro models with their 120 Hz displays.
The iPhone 13 has Apple's latest A15 Bionic processor, which is slightly faster all round than the A14 from last year in the iPhone 12, and double the starting memory at 128GB, which will likely be enough for most people. It's one of the fastest phones you can buy.
Specifications
Screen: 6.1 inch Super Retina XDR (OLED) (460 ppi)

Processor: Apple A15 Bionic

R.A.M: 4GB

Storage: 128, 256 or 512 GB

Operating system: iOS 15

Camera: two 12 MP rear cameras with OIS, 12 MP front camera

Connectivity: 5G, WiFi 6, NFC, Bluetooth 5, Lightning, ultra broadband and location

Water resistance: IP68 (6 meters for 30 minutes)

Dimensions: 146.7 mm x 71.5 mm x 7.7 mm

Weight: 174g
Longer battery life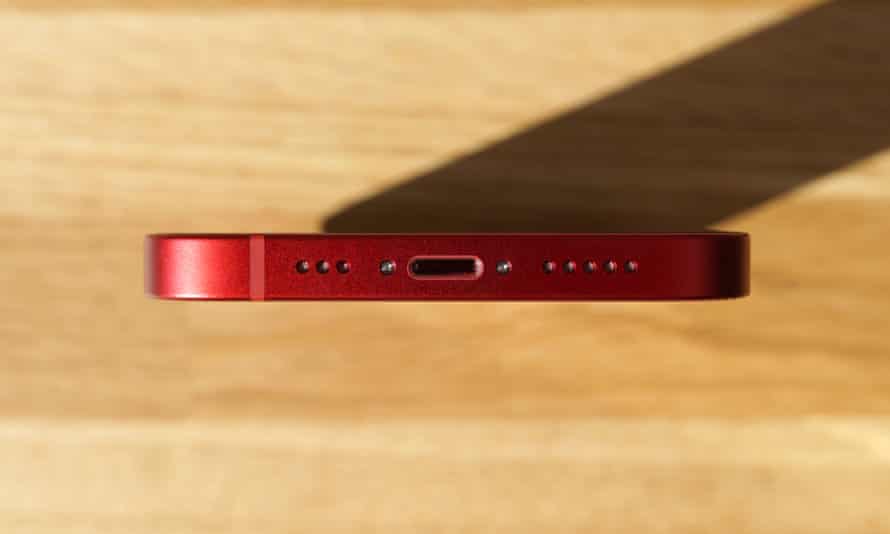 Apple's latest A15 Bionic processor is slightly faster than last year's chip, making it one of the most powerful phones out there. It also comes with twice the starting memory of 128 GB.
The battery life is excellent. The phone lasted for around 46 hours between charges, with the screen being used for around five hours during that time, including 90 minutes of browsing 5G, which is longer than most similar-sized competitors and last year's model. That means the phone can almost make it from the morning of the first day to the morning of the third day if you are careful, but more likely it needs to be charged every other night.
sustainability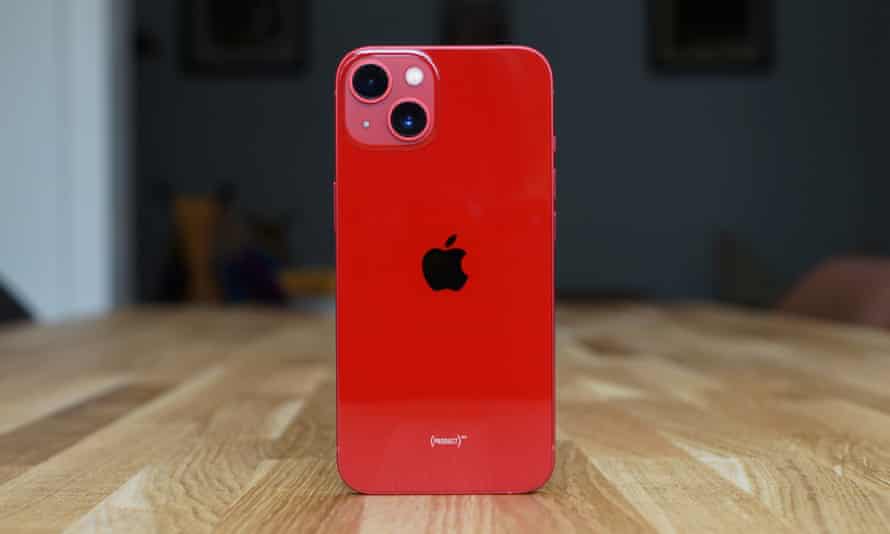 Apple doesn't provide an expected lifespan for the iPhone 13's battery, but it can be replaced for £ 69. Batteries in similar devices typically retain at least 80% of their original capacity after 500 full charge cycles. The smartphone is generally repairable with an out-of-warranty service costs £ 426.44that contains the screen. The previous iPhone 12 was awarded six out of 10 for repairability from the iFixit specialist side.
The iPhone 13 uses 98% recycled rare earth metals, 99% recycled tungsten and 35% recycled plastic in various components, as well as 100% recycled tin in the solder of the motherboard and battery management unit. The company breaks the Environmental impact of the phone in his report.
Apple also offers trade-in and free recycling programs, including for non-Apple products.
iOS 15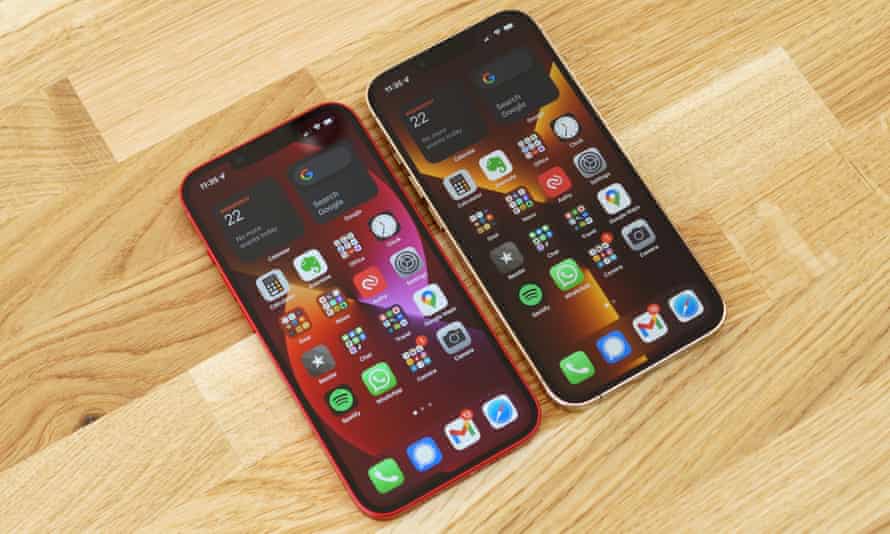 The iPhone 13 comes with iOS 15, which runs on all Apple smartphones from the iPhone 6S from 2015 onwards.
These include several newly added features such as faster, local speech interpretation for Siri, improved notifications and "focus modes" for removing distractions, as well as an improved Safari browser design and FaceTime video calls with non-Apple users.
Apple has been offering software updates for its smartphones for longer than any other manufacturer. You expect at least five years of software and security updates, but possibly seven years to keep your phone safe and secure for longer.
camera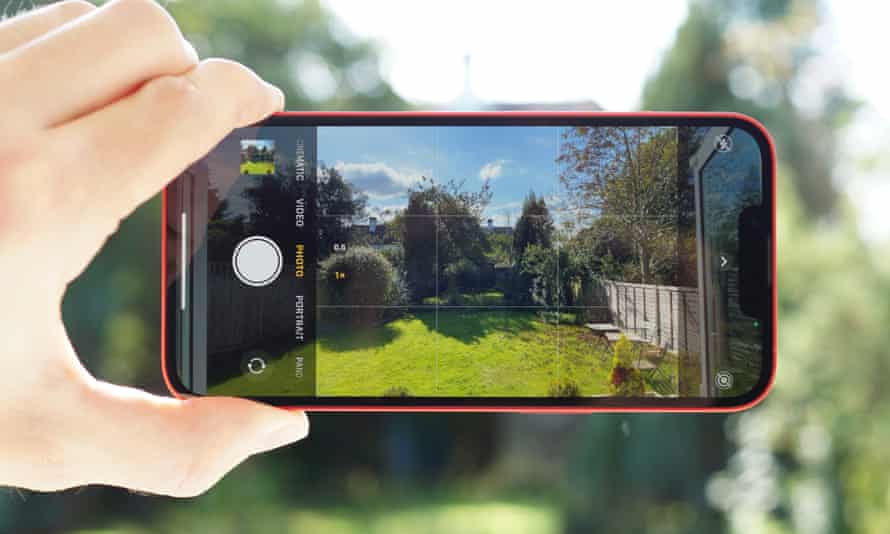 On the back there are two improved 12-megapixel cameras, a main and an ultra-wide-angle camera; there is no optical zoom.
Both cameras are larger and let in more light than the previous year's models, which is best noticeable on the main camera. Photos in good light are detailed, razor sharp and well balanced even in high-contrast scenes. Low light performance has been greatly improved, so you will need the dedicated night mode much less often while getting sharper and more balanced images. The ultrawide is a bit sharper and also performs better in low light, which makes it easier to use indoors.
The new Photo Styles feature for still images is great and lets you choose the balance between contrast, vibrancy, and tone. Previously, Apple tended to prefer a warmer look compared to its competitors from Google and Samsung, which you can now tweak beyond simply applying filters.
When it comes to video quality, the iPhone is still miles ahead. New this year is "Cinema mode"That simulates"Rack focus"Where filmmakers draw your attention to a person or object by focusing on it when they look into the camera and blurring the foreground and background. It's a lot of fun to play with, but I can't imagine making a movie with it.
The 12 megapixel selfie camera is the same as previous iPhones and shows its age. It shoots good, sharp and detailed pictures in bright light, but struggles with darker settings like in a pub, which often results in softer, blurry pictures.
Observations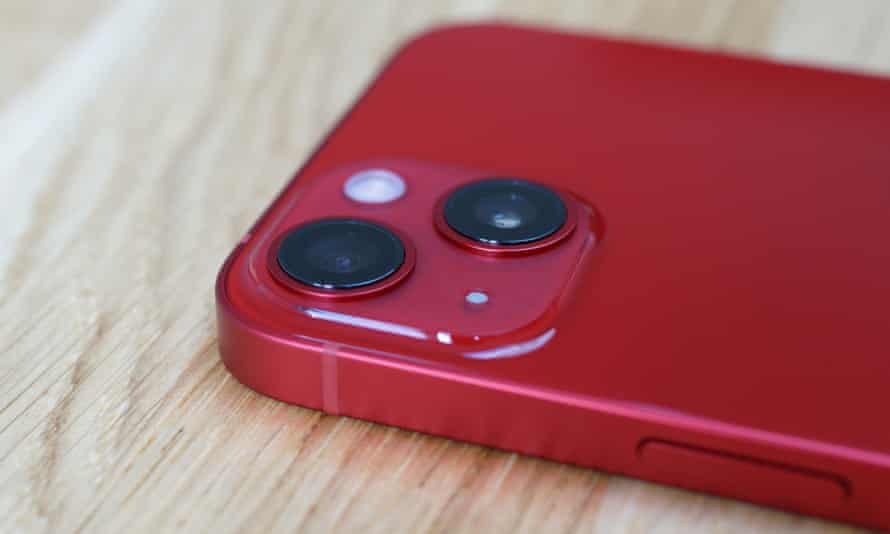 The call quality was excellent.

iPhone 12 cases do not fit the iPhone 13 because the side buttons are in a slightly different position.
price
The iPhone 13 costs £ 779 ($ 799/€ 1,349) with 128 GB of storage, £ 879 ($ 899 / A $ 1,519) for 256 GB or £ 1,079 ($ 1,099 / A $ 1,869) for 512 GB.
For comparison: the iPhone 13 mini costs £ 679, the iPhone 13 Pro costs 949 €, the Samsung Galaxy S21 + costs 949 €, the OnePlus costs 9 £ 629 and the Galaxy Z Flip 3 costs 949 €.
verdict
The iPhone 13 keeps everything that was great about the iPhone 12, dropping the price by £ 20, doubling the starting memory, and adding two meaningful upgrades: longer battery life and a better camera.
That makes it one of the best phones to buy, especially when you consider that you can safely use it longer than any other smartphone with more than five years of software support from Apple, as well as sensible and accessible battery replacement options.
It's not perfect – it lacks a telecamera and the screen is slower than its competitors. For someone with an up-to-date smartphone, the upgrade is not worth it. But for those looking to replace a three or four year old phone, the iPhone 13 should be high on your hit list.
Advantages: better cameras, waterproof, Face ID, longer battery life, great performance, great screen with a smaller notch, durable and easy to hold, 5G, long software support.

Disadvantage: no USB-C, own charger required, no telecamera, screen slower than competition and 13 Pro.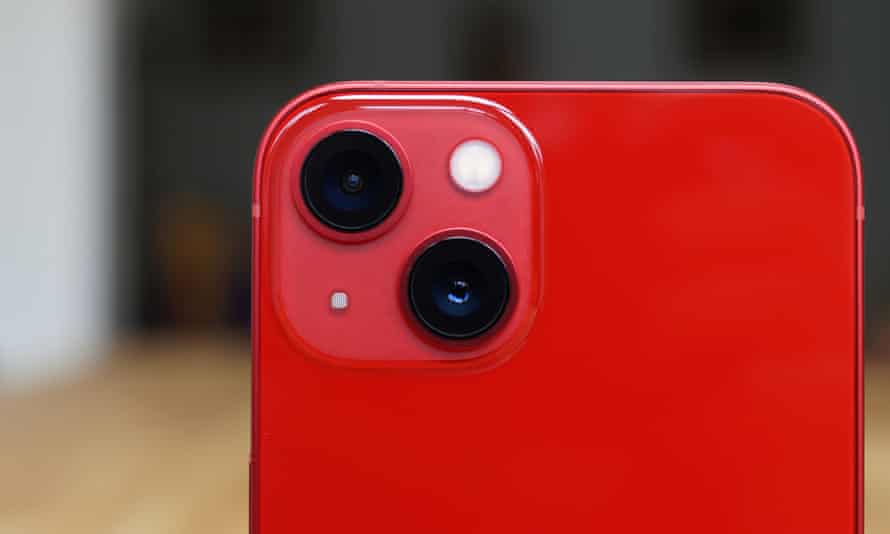 Other reviews