The fall in property prices in Australia continues to gather momentum.
Home values ​​in the five major capitals have now fallen 4.3%, driven by four consecutive Reserve Bank of Australia (RBA) interest rate hikes.
Values ​​fell 7.4% in Sydney and 4.6% in Melbourne, with Brisbane also trading 2.9% below their peak:
The pace of decline is particularly rapid, with quarterly values ​​falling at their fastest rate since 1983 in both Sydney and at the aggregated 5-city level, while Melbourne's quarterly prices fall at their fastest pace since early 2019 :
AMP Capital's chief economist, Shane Oliver, believes that price cuts will continue and spread to other capitals and regions as the RBA raises rates further:
"It looks like price declines in Melbourne have leveled off and Sydney is no longer accelerating, but these declines are substantial and could get even worse."

"Brisbane is now weakening quite rapidly, and I expect other capitals to also see steeper price declines as interest rates rise further."
Ultimately, the extent of the housing correction depends on how aggressively the RBA raises interest rates.
For example, the futures market is now tipping the official cash rate (OCR) to 4.0% by mid-2023, which would push the average discount variable mortgage rate to 7.35% – its highest level since 2008:
If true, this would increase mortgage repayments by more than half from their April 2022 level before the RBA began its interest rate tightening cycle.
In turn, demand for mortgages and the ability to borrow would be sharply reduced, which would likely lead to a massive drop in prices, especially in Sydney and Melbourne.
The fate of the Australian property market is well and truly in the hands of the RBA.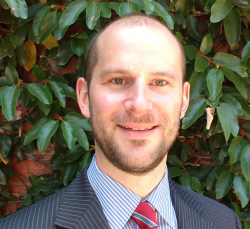 Latest articles from Unconventional Economist
(see everything)