Hello sweet peas! Guess what? There is someone new in my life!

He's only three months old and we haven't yet agreed on a name … Do you have any ideas for us? 💙
This week Vanessa had breakfast with her grief.
Cam wrote about medical devices, sex, and the way they overlap.
Important: Which mid-August LGBTQ + TV female character are you? I got Willow which was the absolutely perfect answer, this quiz is final.
For the Table company Series, that was … just perfect: On Grandmothers and Malai Curry so Thick as My Missing.
Lawrence wrote on burlesque, gender, performance, and the arts.
Did you look First date still? It's cute and sexy and healthy and you should check it out now!
As the child of a parent who forced me to do a lot of extracurricular activities, I felt this week Stupid child in my bones.
And further Wait, is that a date? Drew, Christina and Dani Janae talked about the best sex they ever had!
And then there were your comments.
---
On The L Word Episode 205 Recap: Lobsters Deserve Freedom Too:
The Sweet Meats Award to Reilly: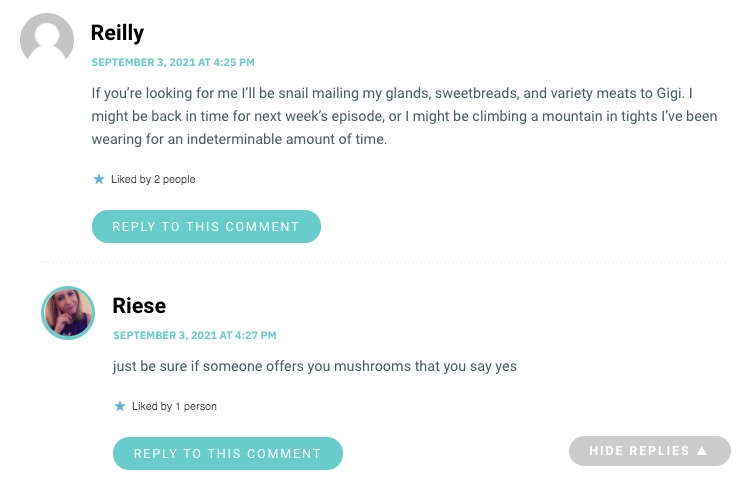 And the Making It Rain Award to Sindeelou2: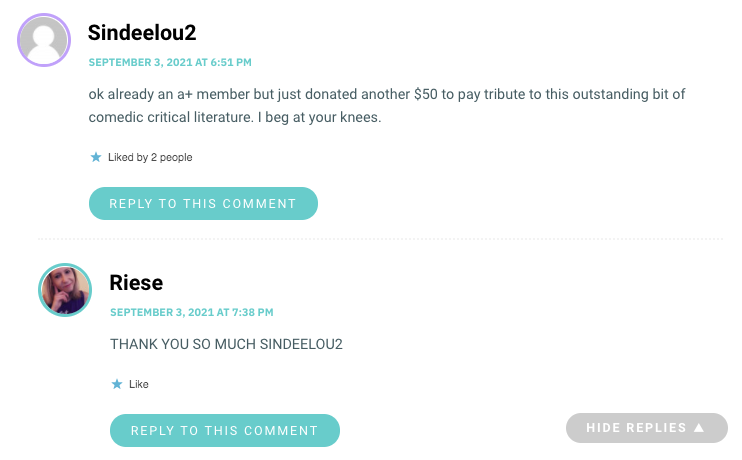 on About grandmothers and Malai curry as thick as my missing person:
The Gender Variety Award to shamblebot:
On FYP: Stop Chasing Straight Girls – It's Weird:
The Gaily Forward Award to :):

on The L Word Generation Q Season 2: Alice's book launch is illuminated in new images by 208:
The Gotta Catch 'Em All Award to Mina:

On No Filter: Is this Beanie and Sarah content worth it?
The Vapors Award to Claudia Donovan:
And on Pop Culture Fix: Raven-Symoné said no to Raven Baxter as a lesbian, mysterious to me!
The Babysitters Club # 405: Janine and the GSA Award to Kate L .:

---
See a comment that needs to be here? Let me know! Mark me [at] gay girl.